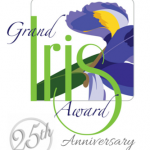 The ACEC of Tennessee Engineering Excellence Awards (EEA)   Silver Anniversary Banquet was a great succes!!!  Twenty four projects were entered from 19 ACEC of TN member firms.   In its 25th year, the annual Engineering Excellence Awards competition recognizes engineering firms for projects that demonstrate a high degree of achievement, value, and ingenuity.
EEA provides firms an opportunity to obtain statewide and regional recognition, while showcasing their talent and expertise at the Gala celebration attended by clients and federal, state, and regional officials.
Any engineering or surveying firm in Tennessee is eligible. The firm does not have to be a member of ACEC of TN. Projects entered in the competition must have been managed from a Tennessee office and may be executed anywhere in the world.
Thank you to our
2016 Engineering Excellence Awards
Project Entries and Sponsors 
2016 Engineering Excellence Awards Sponsors

Sponsor Company
Level
Platinum
Platinum
AECOM
Gold
Lellyett & Rogers Company
Gold
Aerial Innovations of TN, Inc.
Silver
Harrison Construction Company
Silver
I. C. Thomasson Associates, Inc.
Silver
Jacobs Technology
Silver
TN Road Builders Association
Silver
WSP|Parsons Brinckerhoff
Silver
Yates Construction
Silver
ACEC Life Health Trust
Bronze
Amec Foster Wheeler
Bronze
Barge Waggoner Sumner & Cannon, Inc.
Bronze
Bell & Associates Construction
Bronze
Brown and Caldwell
Bronze
Cannon & Cannon, Inc.
Bronze
Crom Corporation
Bronze
Eco-Tech, Inc.
Bronze
Environmental Technical Sales, Inc.
Bronze
Ferrell Paving
Bronze
Gresham, Smith and Partners
Bronze
Guthrie Sales & Service, Inc.
Bronze
Hedstrom Design Landscape Architecture
Bronze
Judy Construction Company
Bronze
K. S. Ware & Associates, LLC
Bronze
Kimley-Horn and Associates, Inc.
Bronze
P C Construction Company
Bronze
Sain Associates, Inc.
Bronze
S&ME, Inc.
Bronze
Smith Seckman Reid, Inc.
Bronze
The Corradino Group
Bronze
TTL, Inc.
Bronze
T. W. Frierson Contractors, Inc.
Bronze
Volkert, Inc.
Bronze
Wilmot, Inc.
Bronze
Projects Entered in the 2016 EEA Competition

Engineering Firm

Project Name

Category

Client

A2H, Inc.  
Pacific Industries Manufacturing Facility
Industrial and Manufacturing Processes
Pacific Manufacturing TN, Inc.
Amec Foster Wheeler
Chattanooga WPA Ditch Program, Phase I
Studies, Research and Consulting
City of Chattanooga
Atkins North America, Inc.
John C. Tune Airport Runway Safety Area
Transportation
Metropolitan Nashville Airport
Cannon & Cannon, Inc.
Harriman Utility Board Water Loss Program
Water Resources
Harriman Utility Board
EnSafe Inc.
Comprehensive Long-Term Environmental Action Navy
Studies, Research and Consulting
U S Department of the Navy BRAC
EnSafe Inc.
Henderson County Stream Restoration
Environmental
TN Dept of Transportation
Gresham, Smith and Partners
TDOT Fast Fix 8 Project
Transportation
TN Dept of Transportation
HDR|ICA
R J Corman Railroad Bridge Rehabilitation
Special Projects
Montgomery County Rail Service Authority
HDR|ICA
HOI Pedestrian Bridge Mission Trip
Small Projects
HOI, Inc.
Hethcoat & Davis, Inc.
Water System Improvements
Water Resources
City of Mt. Pleasant, TN
I. C. Thomason Associates, Inc.
Vanderbilt Powerhouse Conversion
Energy
Vanderbilt University
Kimley-Horn
Crossings Circle Transportation Study
Studies, Research and Consulting
City of Spring Hill, TN
Kimley-Horn
Bass Pro at the Pyramid
Special Projects
Tom Marshall
K. S. Ware & Associates, LLC
West Riverfront Park & Ascend Amphitheater – Brownfield Redevelopment
Environmental
Hawkins Partners, Inc./Metropolitan Govt of Nashville Davidson County
LDA Engineering
Kingsport Downtown Culvert Inspection and Assessment
Water Resources
City of Kingsport
LDA Engineering
Oak Ridge SSO Program Management
Special Projects
City of Oak Ridge
Ross Bryan Associates, Inc.
University of Tennessee – Student Union, Phase I
Structural Systems
BMa-MHM Architects, A Joint Venture
RPM Transportation
46th Avenue and Murphy Road Roundabout and Streetscape
Small Projects
Metro Government of Nashville Dept of Public Works
S&ME, Inc.
Banks Avenue Regenerative Stream Restoration
Waste and Storm Water
City of Knoxville
Smith Seckman Reid, Inc.
Pigeon Forge Wastewater Treatment Plant
Waste and Storm Water
City of Pigeon Forge
Stantec Consulting Services, Inc.
Community Hazard Assessment & Mitigation Planning System
Surveying and Mapping Technology
Kentucky Emergency Management (KYEM)
TTL, Inc.
Fast Fix 8
Special Projects
TN Dept of Transportation
Volkert, Inc.
Widening of US Hwy 27 (SR 29) Manufactures Rd. to SR 8
Transportation
TN Dept of Transportation