2017 Call for Entries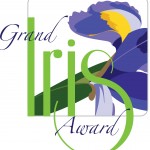 Entry Form Instructions, Categories, & Additional Information
The ACEC of Tennessee Engineering Excellence Awards (EEA)   2016 Banquet was a great success!!!  Twenty three projects were entered from 19 ACEC of TN member firms.   The annual Engineering Excellence Awards competition recognizes engineering firms for projects that demonstrate a high degree of achievement, value, and ingenuity.
EEA provides firms an opportunity to obtain statewide and regional recognition, while showcasing their talent and expertise at the Gala celebration attended by clients and federal, state, and regional officials.
Any engineering or surveying firm in Tennessee is eligible. The firm does not have to be a member of ACEC of TN. Projects entered in the competition must have been managed from a Tennessee office and may be executed anywhere in the world.
This 2017 EEA Banquet will be March 7, 2017 at the Franklin Marriott Cool Springs.  Please contact Judy Logue at 615-242-2486 or [email protected] for additional details.  To view the 2016 EEA Winners and/or banquet and reception photos, follow the links!
Thank you to our