ACEC of TN Partners Program
Partner organizations offer financial support, input and assistance for ACEC programs and activities. These supporting companies have services and products that are of value to our membership. Call or e-mail them for information.
If you would like to become a Partner of ACEC of TN, please follow the link below to our Partner Application.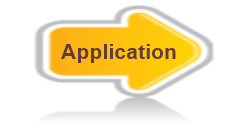 Partners Application Form
Additional information about the Partner program is listed below the list of Partners.

Crow Friedman Group, a Risk Strategies Company
5141 Wheelis Avenue
Memphis, TN 38117
901-820-0400
Contact: John Crow, CEO  (
[email protected]
)   104 Woodmont Blvd., Suite 400
Nashville, TN 37205
615-383-0072
Contact: Donald Friedman, President (
[email protected]
)  
www.crowfriedman.com
Crow Friedman Group, the largest writer of insurance to the A/E profession in Tennessee, represents all major carriers for engineers' insurance needs – professional, office, group health, life and more.

L&R
1717 Lebanon Pike
Nashville, TN 37210
615-250-9109
Contact: Gary Pomeroy
L&R
 is Tennessee's largest information management and printing company dedicated to Architects, Engineers, Contractors and Owners.  L&R is your source for project document management and distribution in whatever media necessary.  From high quality professional looking proposals to plans, specs, and job site signage our operations in Nashville and Knoxville are ready to assist your team. 

Jacobs Technology
600 William Northern Boulevard
Tullahoma, TN 37388
931-393-6306
Contact: Ward Johnson (
[email protected]
)
www.jacobstechnology.com
Jacobs Technology has aerospace and defense-related contracts with the Army, Navy, Air Force and NASA, as well as commercial contracts to design, build and operate test facilities for multiple automobile manufacturing companies.

ACEC Life/Health Insurance Trust
2600 Network Boulevard, Ste. 230
Frisco, TX 75034
469-200-4583 844-259-0325 Toll Free)
469-212-1372 (Fax) Contact:  Lana Oxsen (
[email protected]
)
www.aceclifehealthtrust.com
The ACEC Life/Health Insurance Trust's purpose is to serve member firms and to support the State Member Organizations and ACEC.

AE Guidance, LLC
2323 21st Ave. So., Ste. 500
Nashville, TN 37212
615-370-3863
615-292-9487(Fax)
Contact: Everett H. Cowan (
[email protected]
)
www.aeguidance.com
AE Guidance, LLC is a management consultant to the Architectural and Engineering industry. The firm was founded by long time ACEC of Tennessee and TSPE member, Everett Cowan. Everett has assembled a team of experts in all phases of AE firm management. The firm's services include operational analysis, succession planning, ownership transition, firm valuations, strategic planning, executive coaching, project management training and marketing process development. The firm's associates have many years of AE firm management experience which is made available to their clients. You may contact AE Guidance at 615-370-3863 or [email protected] . Please visit their web site at aeguidance.com.

C*Connect
413 Allison Court
Kingston Springs, TN 37082
615-804-4440
Contact: Donna Corlew ([email protected])
www.yourconnectedge.com
Industry veteran Donna Corlew is driven by a passion for coaching and helping others identify and maximize your firm's unique talents and expertise. C*Connect works with A/E/C firms across the US — small, medium, and large — to facilitate market research, connect with clients and partners, build chemistry between clients and teams, and coach business development and marketing teams.

The Crom Corporation
250 SW 36th Terrace
Gainesville, FL 32607
800-289-2766
352-262-4121
Contact: Talmadge Mincey, PE (
[email protected]
)
www.cromcorp.com
The Crom Corporation provides turnkey design and construction of Pre-stressed Composite Tanks for water, waster-water and industrial applications.

Forterra Building Products - formerly Sherman-Dixie Concrete Industries
200 42nd Avenue No.
Nashville, TN 37209
615-386-4407
Contact: Mike Kusch (
[email protected]
)
www.ForterraBP.com
Forterra manufactures precast concrete pipe, manholes, catch basins, box culverts, headwalls, and structural BMP's.  

Info Tech, Inc.
5700 SW 34th St., Ste. 1235
Gainesville, FL 32608
Tel: 352-381-4400
Fax: 352-381-4444
www.infotechfl.com
Contact: Will McClave, President, Systems
Chad Schafer, Director
Info Tech, Inc. provides construction management software & services including internet bidding, construction administration and inspection and document management.

Lewis, Thomason, King Krieg & Waldrop, P.C.
620 Market Street Knoxville, TN 37922
Tel: 865-546-4646
Fax: 865-523-6529
Contact: David Draper (
[email protected]
)
David Garst -
[email protected]
www.lewisthomason.com
Lewis King Krieg & Waldrop, PC specializes in defense of design liability claims and represent more engineers in Tennessee than >any other law firm.

Ryan Search & Consulting
1550 West McEwen Dr., Ste. 300  PMB 8
Franklin, TN 37067 615-656-3535 (W)Contact: Dan Ryan (
[email protected]
 )
www.ryansearch.net 
Ryan Search & Consulting provides Talent Acquisition, Talent Development and Succession Strategies to firms in the Design and Construction world.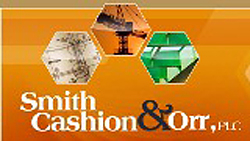 Smith Cashion & Orr, PLC
231 Third Avenue N.
Nashville, TN 37031
615-742-8580 (P)
615-742-8556 (F)
Contacts: Vic L. McConnell (
[email protected]
)
www.smithcashion.com
Smith Cashion & Orr is a construction law firm focusing on construction litigation and the defense of design professionals. Services include assistance with contract drafting and negotiation, pre-dispute legal counseling, as well as litigation and arbitration of disputes arising out of the design/construction process.

 Tennessee Concrete Association
705 Fort Negley Court
Nashville, TN 37203
Telephone: 615.360.7393
Fax: 615.360.6670
Contact: Alan Sparkman (
[email protected]
)
www.tnconcrete.org
The Tennessee Concrete Association represents over 70% of the production of ready mix concrete in Tennessee, along with concrete contractors, engineers and suppliers to the ready mixed concrete industry. The Association's activities include certification programs from both the American Concrete Institute and the National Ready Mixed Concrete Association, holding concrete education and training events for designers, contractors and producers throughout the year and publishing Tennessee Concrete magazine 3 times a year. TCA staff is available on request to customize concrete educational events at your office (for Professional Development Hours) as well as to provide technical assistance for the utilization of concrete on your next project.

TRTH Consulting
P. O. Box 341
Mount Pleasant, TN 38474 615-347-8956 Contact: Tiffany Henderson (
[email protected]
)
www.trthconsulting.com   TRTH Consulting provides intelligent business development and marketing solutions for the architectural, engineering, and construction industry. We allow you the FREEDOM to focus on what you do best, providing technical excellence to your clients. Let us partner with you to handle what we do best, managing all your business development and marketing needs.

United Structural Systems, Inc.
211 Boat Factory Road
Pleasantview, TN 37146
615-227-2275
Contact: Chris Smith ( 
[email protected]
)
www.usstn.com
United Structural Systems specializes in foundation stabilizing, steel pier underpinning, basement wall realignment, structural supports, micro piles, pressure grouting, soil retention, and shotcrete.
Your company's participation in the Partner Program will
• demonstrate your recognition of the role of the engineering profession and your support of the Tennessee Society of Professional Engineers and the American Council of Engineering Companies (ACEC) of Tennessee
• open the lines of communication with engineers across Tennessee
• assist in maintaining and expanding the level of programs offered to your staff, to your professional contacts, and to TSPE members and ACEC of TN member firms
Any company, institution or organization that provides services and products to TSPE members or ACEC member firms is eligible to join the Partner Program. Annual dues are $800 and will be billed at the time of acceptance and in July thereafter for renewing members.
Partners will receive the following benefits:
• an initial profile of your company featured in tspeNews (TSPE's newsletter) and The Voice (ACEC of TN's newsletter), which are distributed to more than 2500 individuals in and out of state and posted on the TSPE and ACEC of TN websites
• a subscription to the TSPE and ACEC of TN newsletters, both of which acknowledge Partners in every edition
• advertising in the TSPE quarterly newsletter at a discounted rate
• the opportunity to participate in the TSPE and ACEC Speakers' Bureau for chapter programs and state meetings
• listing on the TSPE and ACEC of TN web sites (www.tnspe.org and www.acectn.org), with a link to your company's web site
• access to the TSPE and ACEC of TN membership mailing lists (Partners are not permitted to resell mailing lists or have access to TSPE members' telephone numbers or email addresses)
• opportunities to participate in TSPE and ACEC of TN activities, such as Chapter Meetings, including presenting seminars Exhibit and present a seminar at the Annual Meeting PAC Auction Tennessee Engineering Foundation Golf Tournament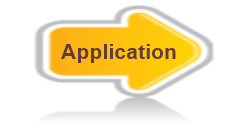 Partners Application Form
July 2007